Banner
Potential members browse the Internet and a banner appears that refers to our Screamstream services in a nutshell. The banner attracts attention, sparks interest and invites potential members to click "Start your free trial".
Register
Our banner leads to the next step, our account pop-up window. Members can decide how they want to register via Facebook, Google or email.
Create account
A new window appears and 7-day free trial account is created by typing in an email address and password.
Plan and payment selection
After typing in an email address and password, a plan and payment method is selected to start the 7-day free trial with a choice of monthly or annual payment.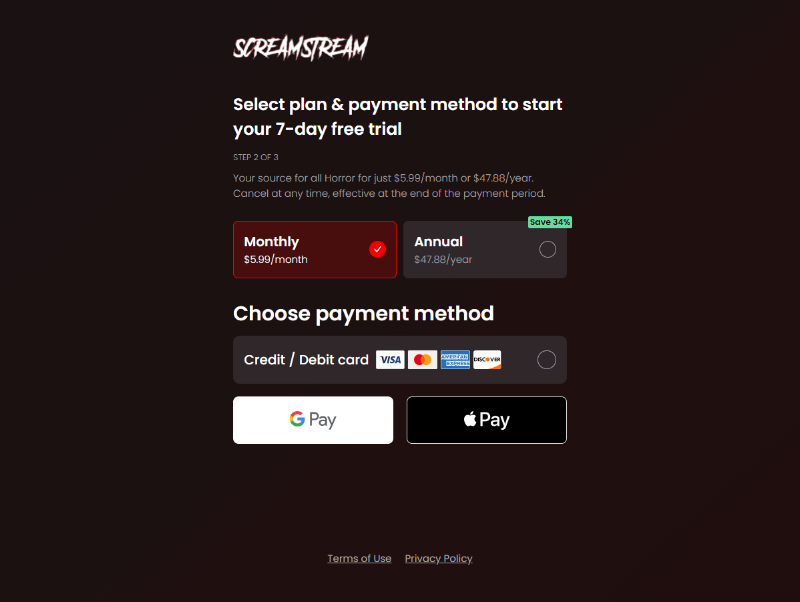 Payment
After choosing, the account is confirmed with payment details.
Welcome email
The welcome email new members receive confirms membership and allows access to the content! But there is no commitment, as it is possible to cancel our services anytime.